Gandalf

DeepGroover-(T)
September 3, 2017

Caves
> DeepGroover's Entry Hall > previous >

Gandalf

> next in progress

---
Scroll down for more.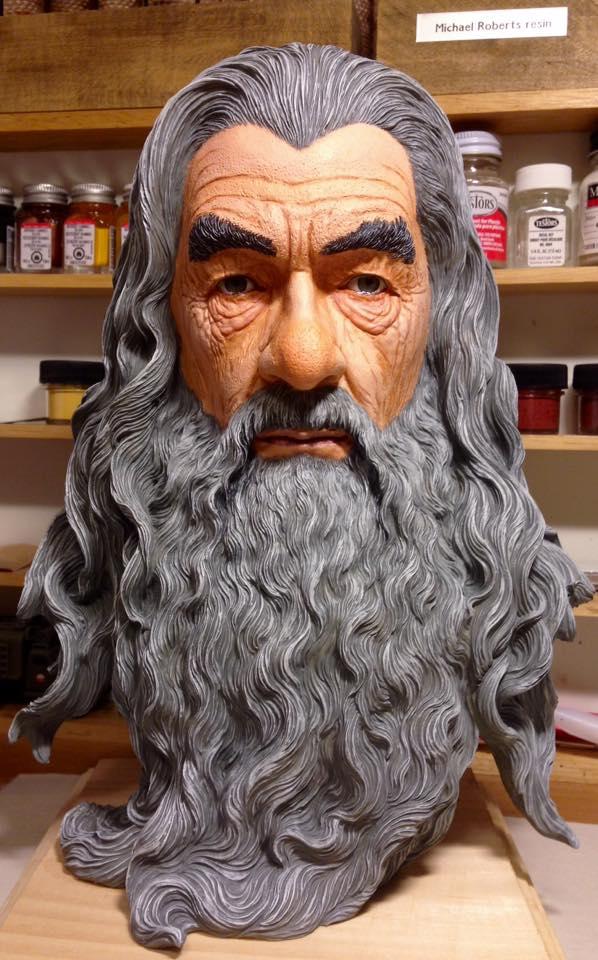 Gandalf the Grey

In honor of the 20th Anniversary of the Valar Guild.

Progression:
Image
Aug. 13, 2017: Just ordered this. Time to resurrect LOTR.
Image
Aug. 25, 2017
Image
Aug. 25. 2017 Size comparison with completed Baerkrom model.
Image
Aug. 28, 2017 When I'm not monitoring the flood waters I've been working on Gandalf's face. (He lives in Houston, Texas and Hurricane Harvey was running across his area.)
Image
Aug. 29, 2017 Today was a big one. The sun made an appearance late in the day, and I could allow myself to believe our battle against flooding was over. For so many it won't be over anytime soon.
I was inspired to do more work on Gandalf. Shading and age line definition. A bit of rose on the bags under his eyes and the bulb of his nose.
Image
Sept. 2, 2017 Gandalf the Grey is now Grey. Still have detailing to do.
Image
Sept. 3, 2017 Except for some refinement around the bottom, and the wood base, I think he's done. I'm very excited about this. My fingers are crossed for the Regional contest later this month to be do-able. Arguably one of my new favorite pieces. 😊
top